REALTORS® Against Hunger, Helping those in Need this Holiday Season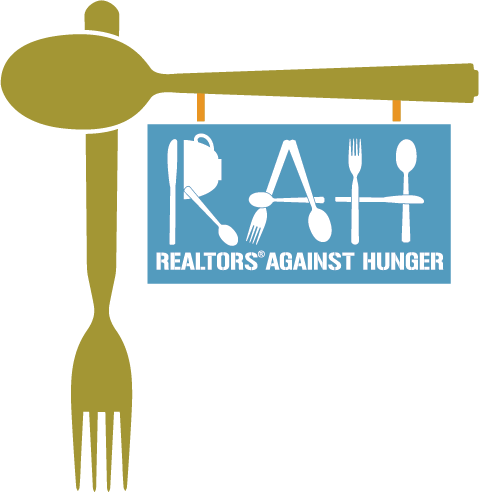 Long Island Board of REALTORS® Inc. (LIBOR) is proud to announce the launch of the 14th Annual REALTORS® Against Hunger (RAH) Campaign, to fight hunger in our local communities. From November 15 through December 17, LIBOR will be collecting monetary donations virtually, to benefit Island Harvest and City Harvest.
This collection drive will assist efforts by both organizations, to provide food to hundreds of local food pantries, soup kitchens, shelters and other hunger relief programs throughout Suffolk, Nassau, and Queens counties. The holiday season can be especially difficult for our neighbors requiring food assistance, and the COVID-19 pandemic has had an even greater impact on Long Islanders in need. The RAH collection campaign will help provide a meaningful holiday experience to people who struggle with hunger each day.
Island Harvest, Long Island's largest hunger-relief organization, is serving over 400,000 food insecure Long Islanders this year. They have pledged to help more help more than 15,000 families enjoy a turkey dinner, with all the trimmings this holiday season, as part of their Turkey and Trimmings Collection Campaign. Every gift of $30 will help support a holiday meal. As we head into the holiday season where the need will be greater than ever, please consider helping our neighbors.
LIBOR members interested in supporting Nassau and Suffolk County families in need with a monetary donation, can do so on Island Harvest's virtual food drive platform.
City Harvest, New York's first and largest food rescue organization, helps feed millions of New Yorkers who struggle to put meals on their tables. As the city emerges from the COVID-19 pandemic, they will rescue 111 million pounds of fresh, nutritious food and deliver it to nearly 400 food pantries, soup kitchens, community partners, and their own Mobile Markets across the five boroughs. Every $1 donated helps City Harvest feed two New Yorkers for a day. By donating, you'll help keep City Harvest's trucks on the road and filled with nutritious food for our neighbors in need.
LIBOR members interested in supporting Queens families in need with a monetary donation, can do so on City Harvest's virtual donation site.
The REALTORS® Against Hunger campaign was mobilized in 2008 to fight hunger in our local communities. Through the campaign, REALTORS® across Long Island have collected thousands of pounds of food, and have raised awareness for our neighbors living with hunger and poverty. With the astounding number of people seeking emergency assistance at food pantries, soup kitchens, and other organizations that provide food assistance, the need to find solutions to combat hunger is more important now than it has ever been.
For more information about the REALTORS® Against Hunger program, please email pr@lirealtor.com.
---